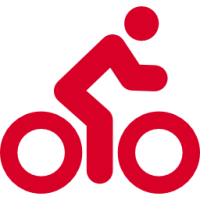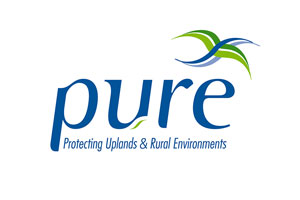 Initial cleanup
Saturday 30th June
12.00 – 14.00
'…Have you ever wondered what happens the rubbish, litter and fly tipping that we sometimes see at the side of the road when out cycling around Wicklow? Well the chances are that it gets cleared up by the good folks at the Pure Project. This is a partnership group dedicated to keeping the uplands of Wicklow and South Dublin in pristine condition. http://www.pureproject.ie/
The Reservoir Cogs CC  Committee are delighted to announce that we are the latest of many community groups in Wicklow to Partner with the Pure Project and adopt a local stretch of road as our 'Pure Mile'. We have chosen a very beautiful stretch of road Between Ballynatona and Bllynultagh Gap above Lacken. We will contribute to the stewardship and monitoring our Pure Mile for illegal dumping and littering in the year ahead. We plan to have a litter pick walk along this road between 12noon and 2pm on Saturday 30th June. This is likely to be the one and only litter pick this year. All litter picking equipment and kit is provided by the Pure Project who will send along a truck to remove any bags of litter after we have finished. Please come and help out if you can as we all benefit from having a well maintained and beautiful environment to cycle through….'
RESERVOIR COGS CYCLING CLUB
We welcome anyone that is interested in cycling with us.  Spins start from The Moody Rooster coffee shop next to Dunnes Stores on The Mall, Blessington, Club Spins run throughout the year on a Sunday Morning. Start time on a Sunday varies depending on the time of year and is currently 8.30am (for Summer 2018). We also run a midweek evening Club ride every Wednesday evening between late March to late September. Rolling out from The Moody Rooster at 7pm.
We Currently Have 3 Groups In The Club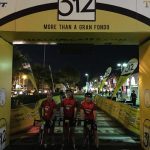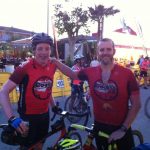 Ten Reservoir Cogs members travelled to Majorca for the world famous Sportive at the end of April 2018: Declan Roe; Bernard Higgins; David Lawlor;Pat Nolan; Declan Liam Goode; Ray Murphy; Paul Jordan; Eoin O'Loughlin; Derek Brady; Conor McCarthy and Donal Byrne.
2018 saw another batch of masochistic marauders make the pilgrimage of pain to the wonderful island of Mallorca for the 312. Of course a break from the relentless cold and wet of the Emerald isle was tough in itself and leaving loved ones for a week left us all feeling a little lost and lonely at first (or is that what guilt feels like?). But once we hit the airport bar ….
Read Bernard's musings on the adventure here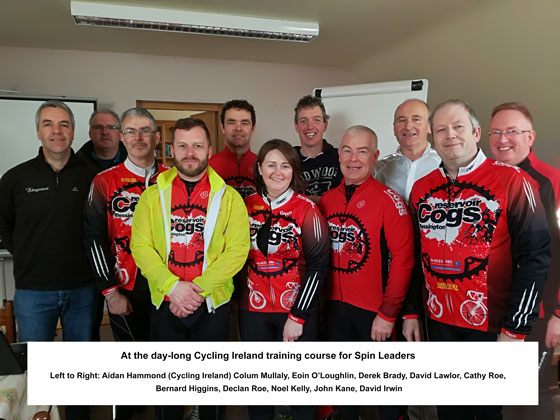 IF YOU WOULD LIKE TO CONTACT US
If you'd like to take part or for more information please use the contact form in the Contact Us section or email the club directly on info@reservoircogs.ie