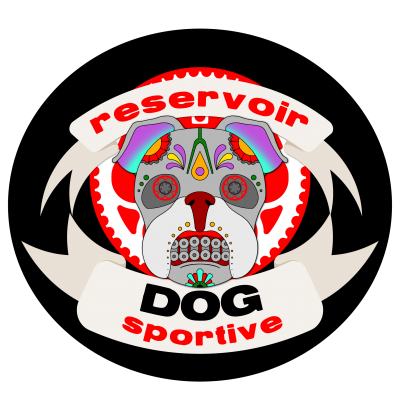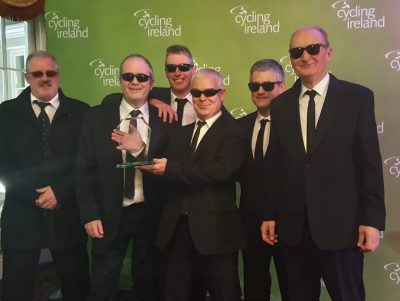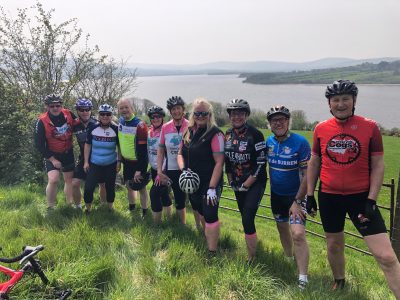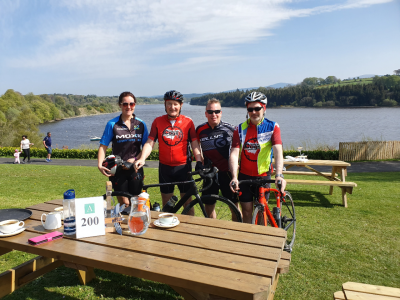 You can join & and take part in FREE
& fun community Bike Rides
AXA Insurance dac developed this programme with Cycling Ireland to inspire people all over the country to get out on their bikes. Take part in a healthy, social and safe cycle with fully-trained, insured and vetted Ride Leaders.
Bike Rides in Blessington from 13th April 2019 are gentle and social spins led by an experienced cyclist and followed by a coffee and a chat.
Participants can register for the scheme at axacommunitybikerides.com – Places are limited to 8 cyclists so book early to avoid disappointment.
It's a new year … Happy New Year!
After the bubbly and fireworks have fizzled out, it's time to think of 2019 and that means that club fees are now due. From now on we will pay our annual sub through Cycling Ireland. It's a really simple process with just 3 clicks after you login: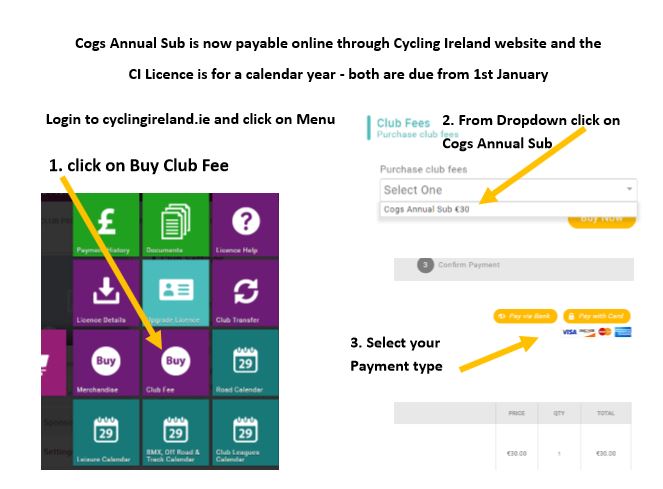 Cogs hit the Pyrenees in 2019
In June 2019 a group of intrepid cogs Meisters are going to hit the Pyrenees in style for one week in June. 6 Days of cycling… 710 KMs…. 11,000 metres of climbing…. All of those famous Cols… Col de Dis and Col De Dat… exciting stuff. Lots of pain and altitude gain. Training starts in earnest after Christmas. More posts to follow….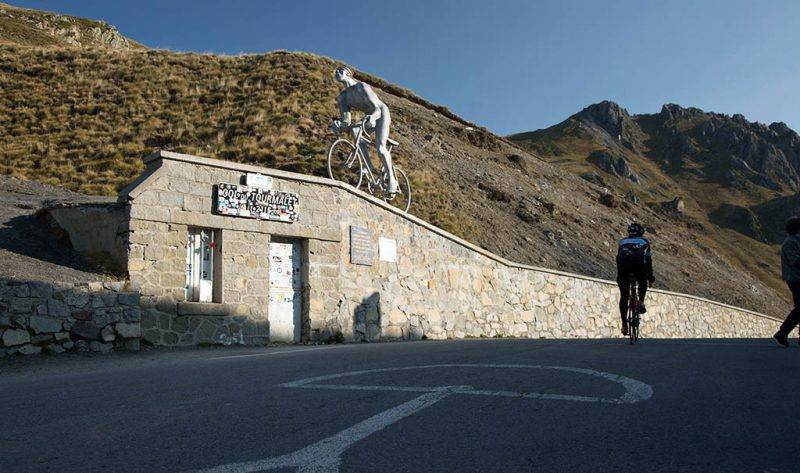 The MTB Cogs Group
Unlike the organised roadies, and because mountain biking is so broad and broken into so many disciplines it means there are no fixed groups, no fixed spins, no fixed routine, very little coffee stops & guaranteed mud … Read more of Liam O'Brien's introduction to the MTB Group here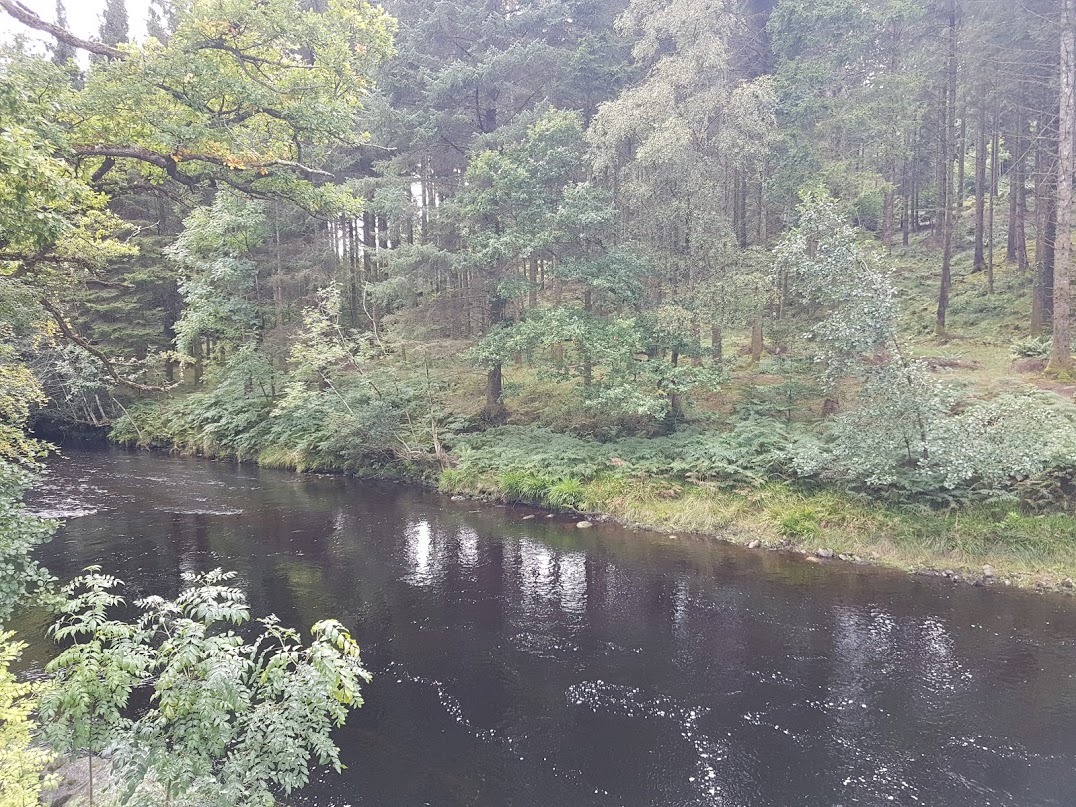 Reasons to Join the Cogs – A Member's Perspective!
There are lots of reasons that I can think of to join the Reservoir Cogs cycling club. Before I joined I also found quite a few reasons not to.
The usual things… I don't have time. I am too busy with the kids. I could never take that much time off to ride a bicycle. I wouldn't be strong enough, fit enough, fast enough. I would make a fool of myself. I would look dreadful wearing all that skin hugging lycra. Yuck.
The weather is not great in Ireland. It is too dangerous, sure I would be killed by a car. I don't have a decent bike. I don't know anyone, sure where would I even start. Bla Bla Bla and on it goes. But at the end of the day, sorry, but there are way too many reasons TO DO it …. Read more
Diary of an Epic Cycle Journey – Tom Cleary
I can't say why I decided that I wanted to take this particular journey on but I have a recollection of digging through my mothers record collection as a child and playing Strauss's Blue Danube Waltz. My mother then explained what the Danube was and the Danube has forever since held my fascination. Years later I left school with the intention of cycle touring in France but starting work the following September meant I never got to go to France, unfinished business. I cycled for four glorious days early this year in Cork Kerry and Clare and just had to have more, the time had come. EuroVelo Route 6 would have ticked all the boxes but I decided I would do just a section of the route, The Danube to the Black sea. In my head I figured I could do between 120 km and 150 km per day so gave myself 3 weeks from start to finish, I was well aware of the challenge I had set myself……Read more
Pat Nolan's Míle Fáilte 1200 
My memories of the Míle Fáilte 1200 (June 23rd to 27th 2018) was 1232 Kilometers with 92 hrs time allowed and 14000 meters of Climbing organised and run by Audax Ireland: Mr Paul O Donoghue and Mr Sean Burke (Main Man) This is a non-supported event to be completed over 4 days as follows:
Day 1 – 380 Km 2887 meters of climbing; Day 2 – 367 Km with 3200 meters of climbing; Day 3 – 345 Km with 2770 meters of Climbing; Day 4 – 124 Km.
As with all great journeys – they start with one Step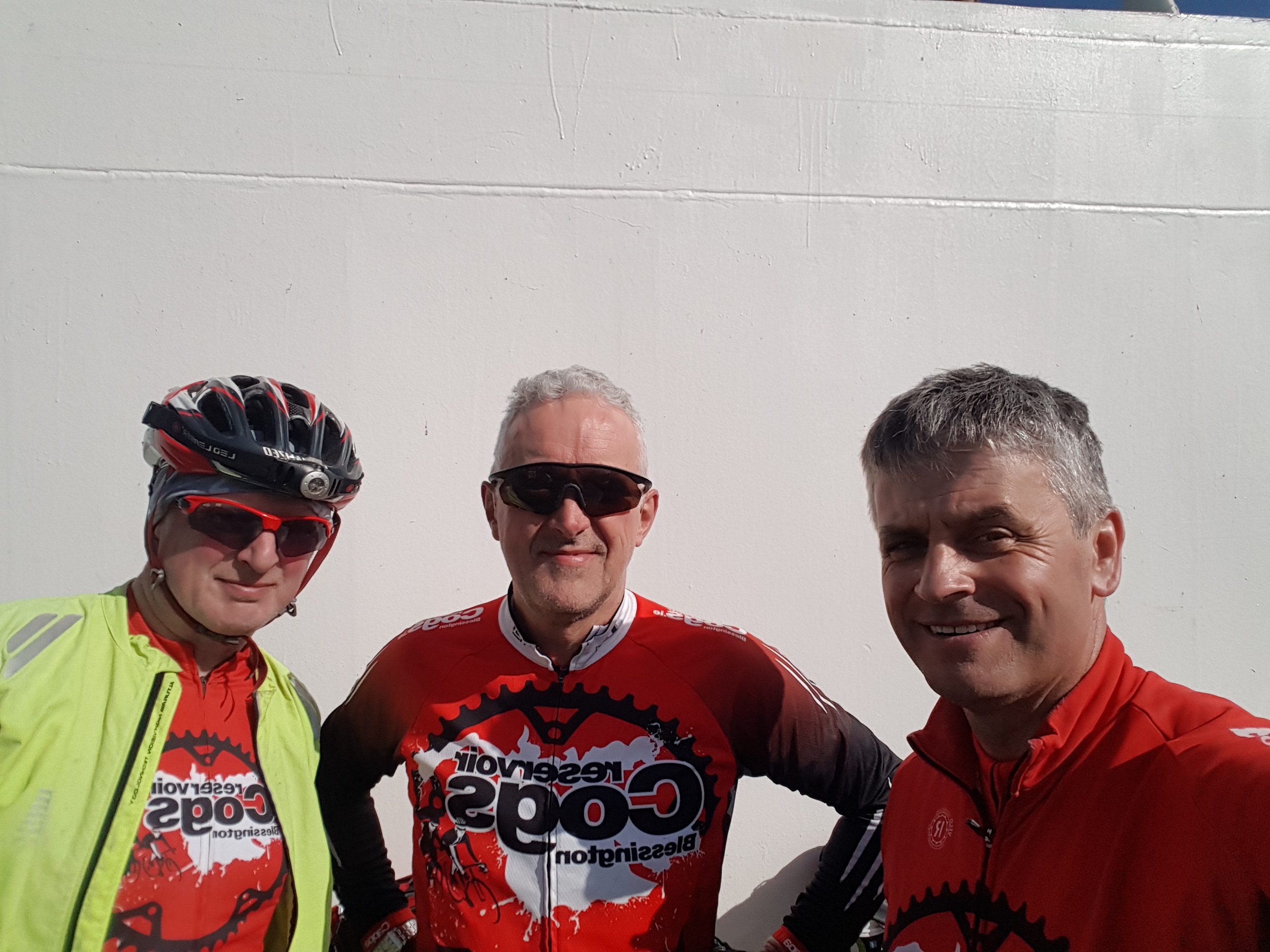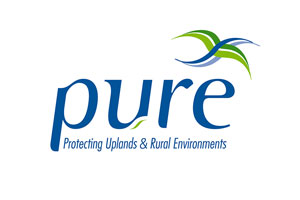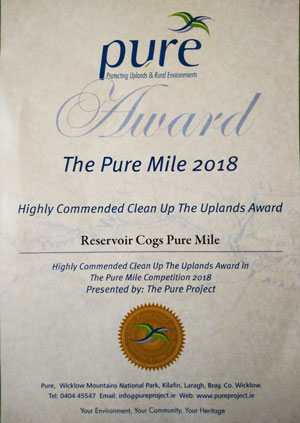 '…Have you ever wondered what happens the rubbish, litter and fly tipping that we sometimes see at the side of the road when out cycling around Wicklow? Well the chances are that it gets cleared up by the good folks at the Pure Project. This is a partnership group dedicated to keeping the uplands of Wicklow and South Dublin in pristine condition. http://www.pureproject.ie/
The Reservoir Cogs CC  Committee are delighted to announce that we are the latest of many community groups in Wicklow to Partner with the Pure Project and adopt a local stretch of road as our 'Pure Mile'. We have chosen a very beautiful stretch of road Between Ballynatona and Bllynultagh Gap above Lacken. We will contribute to the stewardship and monitoring our Pure Mile for illegal dumping and littering in the year ahead. We had our first litter pick in June 2018 and received a Highly Commended Clean Up the Uplands Award . All litter picking equipment and kit is provided by the Pure Project who will send along a truck to remove any bags of litter after we have finished. Please watch this space for the next Clean Up (same area) and help out if you can as we all benefit from having a well maintained and beautiful environment to cycle through….'
http://www.mapmyride.com/routes/fullscreen/2090422141/
Watch this space for details of the next Cleanup 
ABOUT RESERVOIR COGS CYCLING CLUB
We welcome anyone who is interested in cycling with us and welcome feedback on what types of spins you would like.
Club Spins start from The Moody Rooster coffee shop next to Dunnes Stores on The Mall, Blessington and run throughout the year on a Sunday Morning.
Start time on a Sunday varies depending on the time of year and is currently 9.00am (for Winter 2019).
If you prefer a more relaxed and sociable spin, join Declan on Saturday morning at 10.00 for 1.5 to 2 hr leisurely spin.
We also run a midweek evening Club ride every Wednesday evening from late March to late September. Rolling out from The Moody Rooster at 7pm.
We Currently Have 4 Groups In The Club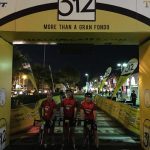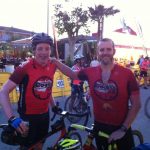 Ten Reservoir Cogs members travelled to Majorca for the world famous Sportive at the end of April 2018: Declan Roe; Bernard Higgins; David Lawlor;Pat Nolan; Declan Liam Goode; Ray Murphy; Paul Jordan; Eoin O'Loughlin; Derek Brady; Conor McCarthy and Donal Byrne.
2018 saw another batch of masochistic marauders make the pilgrimage of pain to the wonderful island of Mallorca for the 312. Of course a break from the relentless cold and wet of the Emerald isle was tough in itself and leaving loved ones for a week left us all feeling a little lost and lonely at first (or is that what guilt feels like?). But once we hit the airport bar ….
Read Bernard's musings on the adventure here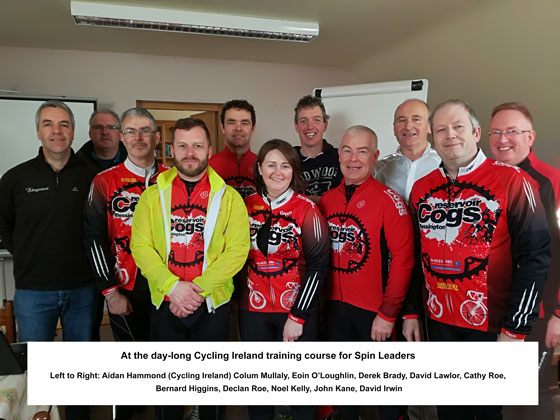 IF YOU WOULD LIKE TO CONTACT US
If you'd like to take part or for more information please use the contact form in the Contact Us section or email the club directly on info@reservoircogs.ie